Yearning to Learn
Fabulous Folktales The Legend of Sojourner Truth A Seat for Rosa Classroom Workshops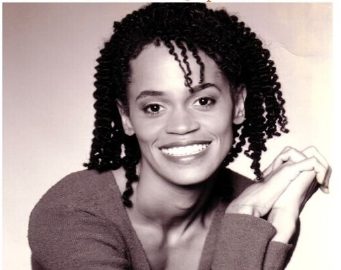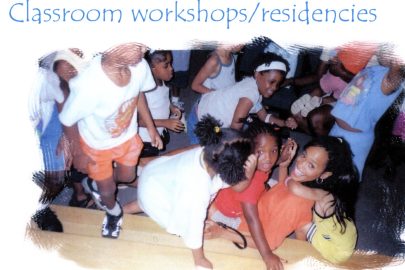 ALICIA WASHINGTON
"Storytelling that creeps into your mind and heart"
Alicia Washington is executive producer of WPI in the New York Tri-state area. She is also president of the non-profit Yearning-to Learn Program, which produces residencies in creative learning concepts and educational productions. She is a BFA graduate of Rutgers University's Mason Gross School of the Arts. For more than a decade she has developed Arts-in-Ed programs for various organizations. For New Jersey Symphony Hall she created and performed storytelling assemblies for various schools in the Newark school system. She designed and taught writing and creative storytelling workshops for 4th grade students and teachers programs. She has worked extensively for Artsgenesis for the last thre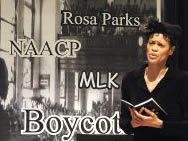 e years and is one of the key artists-in-residence for the Learning Mi Way Program, which uses arts infused strategies with at risk students in pre-school centers to promote the development of life, academic and social skills. Alicia has provided professional development for special education teachers at the statewide ASAH conference and other schools throughout the tri-state area. She is currently producing and touring educational programs and workshops throughout the tri-state area for Washington Productions including Fabulous Folktales in You an original piece about the value of reading and the usefulness of Folktales. She has guest starred on tv programs such as Law and Order and Ally McBeal and starred in the film 24 Hour Woman. She has worked extensively on Off-Broadway and has acted in dozens of roles in various regional theatres throughout the country. Alicia toured with WPI in a production of Rosa Parks which was selected for tour by the New Federal Theatre of New York City. Among Alicia's current touring show is A Seat for Rosa, which is a special creation focusing on the life and times of Rosa Parks and the civil rights struggle in America.
(Description of a Seat for Rosa in Touring shows)
For all programs contact: Alicia Washington (609) 362-2175 Washington Productions, Inc.
Sowing the seeds of story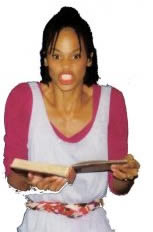 The hardest part of writing is starting; crafting a well conceived story follows. Writer, performer, and storyteller Alicia Washington presents multi-sensory strategies for building a foundation for a story and then for supporting it by creating structures for crafting the elements. Develop tools for facilitating creativity and nurturing story from seed to flower and discover truly hands-on approaches for drawing stories from students and facilitating their growth as writers. Become the master gardener in the fertile soil of your imagination.
In the spirit of: Fabulous Folktales in You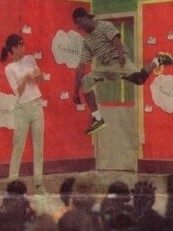 In this program, Alicia Washington uses the same expressive speaking and dramatic action techniques utilized in the development of her production, Fabulous Folktales in You. Through games and exercises, she teaches students how to turn the written word into creative and thoughtful expressions and dramatic actions. The games and exercises stress reading, speaking, vocabulary building and dramatic action. Combined they aid in developing visual expression, creativity and verbal communication skills. This program is especially useful for early readers and upper elementary age students who are working to develop confidence in their reading, imaginative, interpretive and speaking abilities. And as always, these techniques and games lead students toward a lifelong love of reading. Creative dramatics and creative expression can enhance any curriculum. From science, mathematics to reading and spelling. It is a way for the body and mind to express itself. Tapping into creativity is essential for success in all areas of life.Take an event, an idea, a story and give it life. Lift it off the page. Give it movement, a voice, it comes to life. The impossible can happen when the imagination is nurtured. The resistant student suddenly becomes interested. The unruly student can suddenly focus on participating. The shy reticent student can open up to expression.
For all programs contact: Alicia Washington (609) 362-2175 Yearning To Learn.